December 14, 2018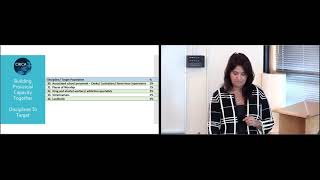 Building Provincial Capacity in Autism Spectrum Disorder: The CIRCA Training Initiative
December 5, 2018 | 2:30 – 4:00 | Neville Scarfe Room 278 (Library Block)
Dr. Bopp presented a brief overview of the status of the CIRCA training initiative, which is supported with funds from the BC Ministry of Children and Family Development (MCFD). The goal of the initiative is to develop autism-related training materials and resources to support a wide range of professionals, paraprofessionals and families throughout the province. The presentation described the results of a co-design process used to develop a 3-year strategic plan and provided a research review on best practices for online versus face-to-face training that will be taken into consideration as new materials are developed.
November 1, 2018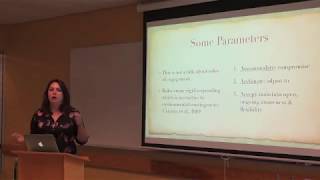 Don't They Know It's Friday? : A Clinician's Guide to Cultural Competency
Tiffany Dubuc, MS, BCBA, Doctoral candidate in ABA, Chicago School of Professional
October 23, 2018 |10:30 – 12:00 | Neville Scarfe Room 310
Entrusted with the clinical, educational, social and/or behavioural progress of our clients in today's culturally dynamic and ever-changing world can be challenging. The need for cultural competency, and thoughtful dissemination of Western therapeutic practices has never been greater. In this talk, the presenter will share some hard-earned insights gained by 10 years of applied behaviour analytic (ABA) clinical practice across countries and states, including those within the Arabian Gulf, South-East Asia, and India.
March 26, 2018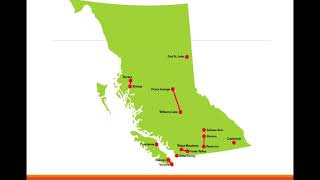 The goal of the PACE (Parent and Child Early) Coaching Project is to develop, implement, and evaluate a parent coaching intervention in selected BC communities, for children aged 15 to 30 months who are at risk for autism spectrum disorder.  The project is housed in UBC's Faculty of Education under the leadership of Principal Investigator Dr. Pat Mirenda. This 26-minute video provides an overview of the project after 12 months of implementation.